This Girl is the start of my breeding program with Serengetis, she has been mated with a Brown Spotted Bengal;6 Babies where born on 02/04/2006, unfortunately only one survived.
Little "Hope"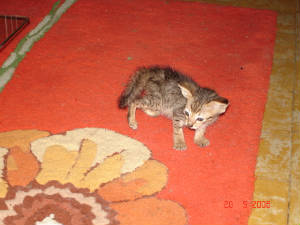 This was my first SE baby, she moved to the USA, in exchange of another female.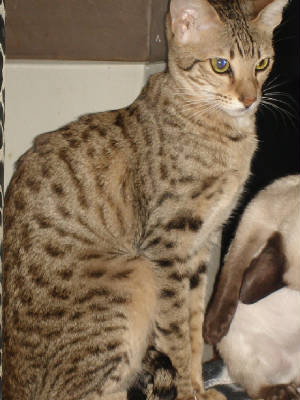 Spotted Circus Bearded Lady, my Serengeti from the USA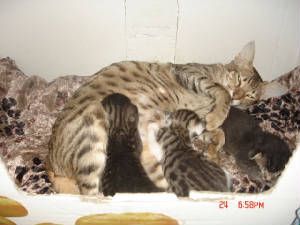 Babby's Bearded Lady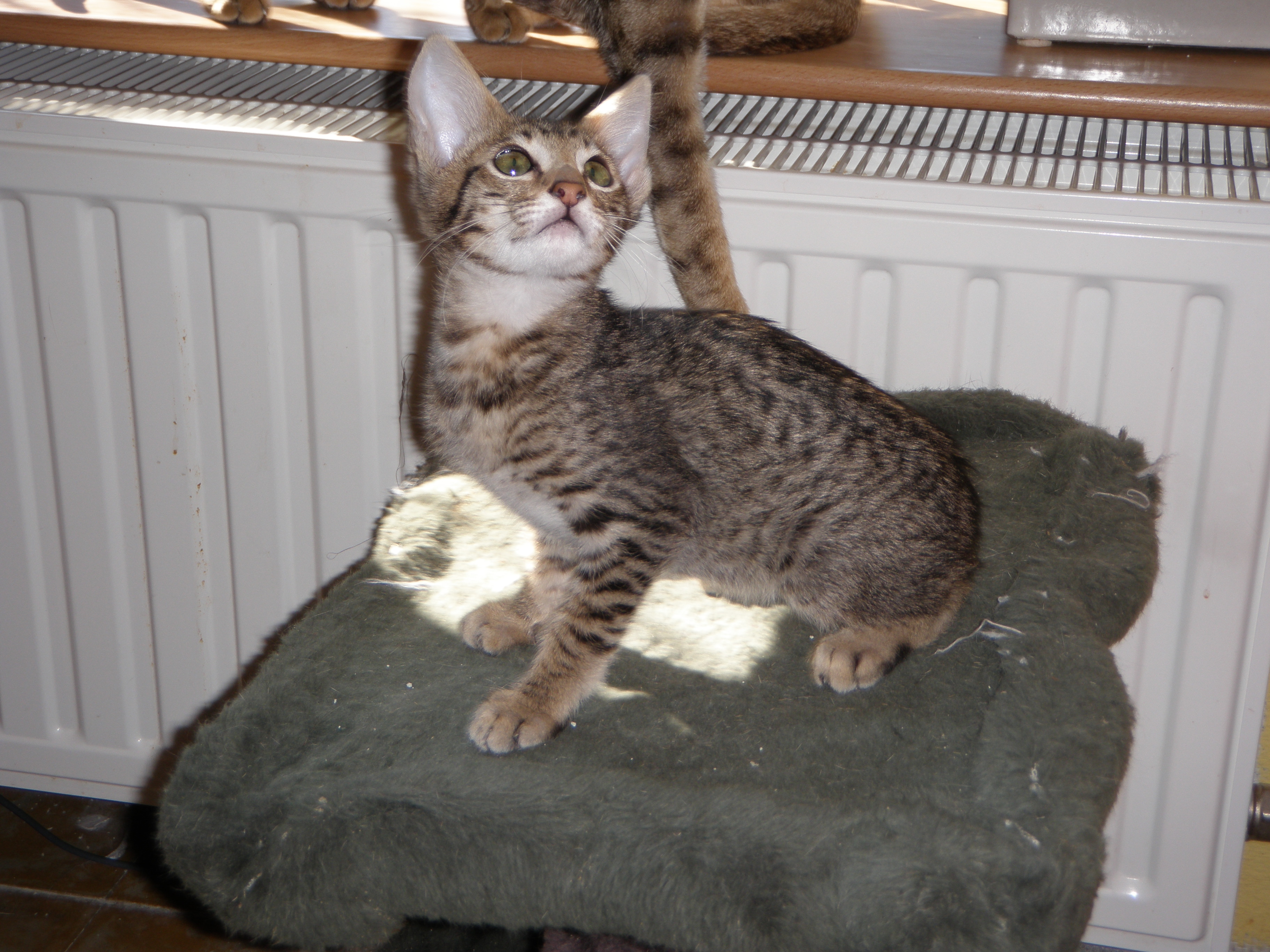 Xpress yoursel X-mass born 26/12/2009.
Father : Xpress Yourself Tiger
Mother : Xpress Yourself Madonna